You are invited to Attend...
 Juicing…Supporting the Cancer Healing Journey
How juicing supports on a cellular level –
Fresh juice and our PH balance –
Which fruit and vegetables are best – Which fruit and vegetables to avoid –
Can we have too much fruit –
Organic vs Non Organic
What to look for in Juicers for your particular needs
Vicki is a Qualified Natural Juice Therapist having completed a 2 year course with the Juice Master Academy in the UK. Since qualifying in 2015 she has held numerous workshops on the prevention and healing of disease.
We give thanks to Vicki Doolan for her gracious time and support donated to the Cansurvive Support group.
All in all, a supportive and informative morning ….. see you there.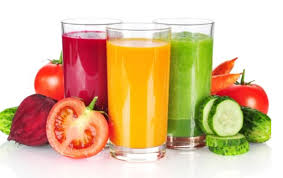 The CanSurvive Support Groups are a Gold Coin donation only
Morning tea is provided.
Parking in the grounds.
All are welcome
Held at:-
The CanSurvive Centre
69 Park Road, Nambour QLD.