Pineapple, Ginger and Mint Juice
PINEAPPLE, GINGER AND MINT JUICE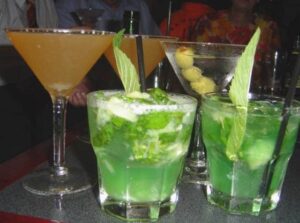 Trim away the skin, and make sure pineapple is ripe and juicy.
Cut into cubes for juicing.
Chop a section of fresh ginger root appro 1 tbl spoon
½ cup fresh mint leaves.
Juice the pineapple along with the ginger, and the mint through the juicer towards the end of the juicing process.
Pineapple juice is particularly high in the enzyme bromelin.  This is a juice you should definitely include in your juicing programme.